Engine is put back together, but I have noticed a few things. Here she is thus far.
My question is what should the clearance be for the push rods and the intake manifold hole? It seems too close to the edge. Also, I was not impressed with the stainless steel bolt kit I ordered. They stick out way too much into the hole as you can see in the picture. Every bolt was the same length.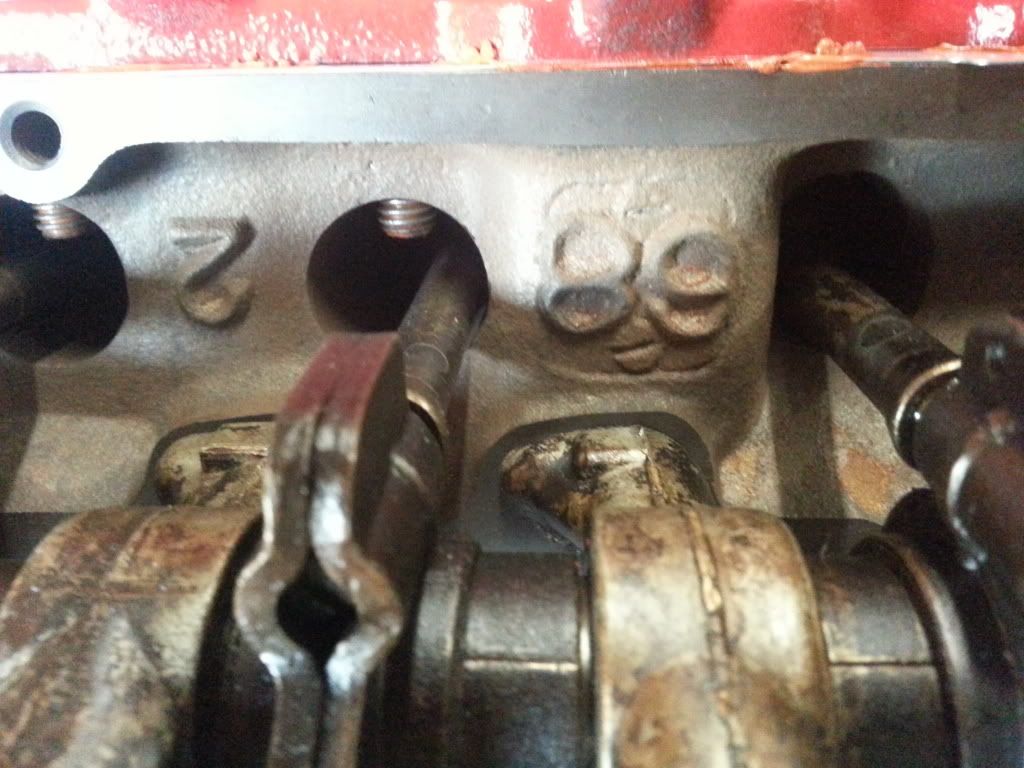 Is this normal for push rod clearance?